This article explains what checks are in Solibri Inside and how you can use them to group your rules and share them with other users. By default, you have access to the free checks included in the Starter pack (Architect) collection.
Related articles:
In Solibri Inside, you can group your rules into checks. One check can include one or more rules, and you can create checks by manually adding the rules or by using labels to pick the rules automatically.
You can see the complete list of all available checks on the Checks tab. By default, you'll see the checks included in the free Starter pack (Architecture) collection: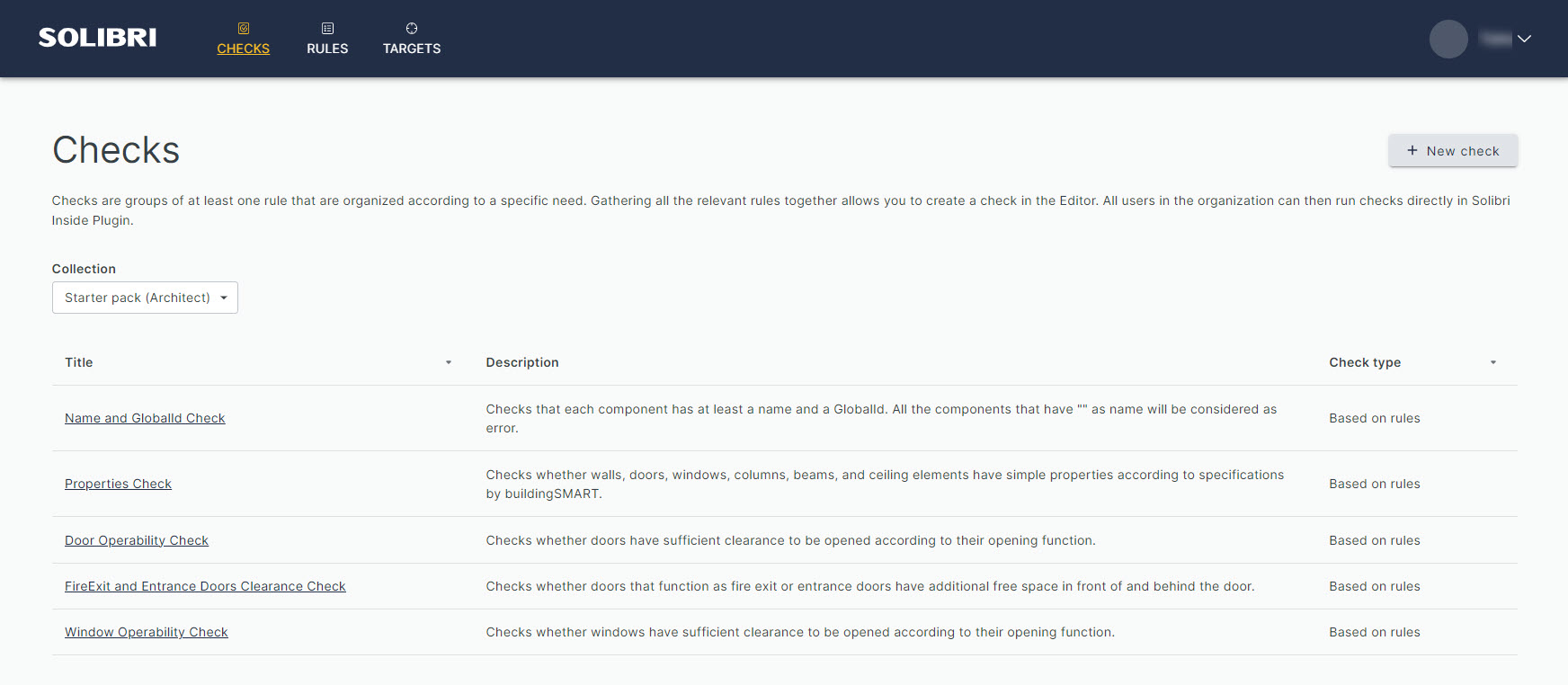 On the Checks tab, you can also create new checks and edit the one's you've created. Any changes you make to the checks in the Editor will be automatically reflected in the Plugin, so changes are saved and go live immediately.